Prostate Cancer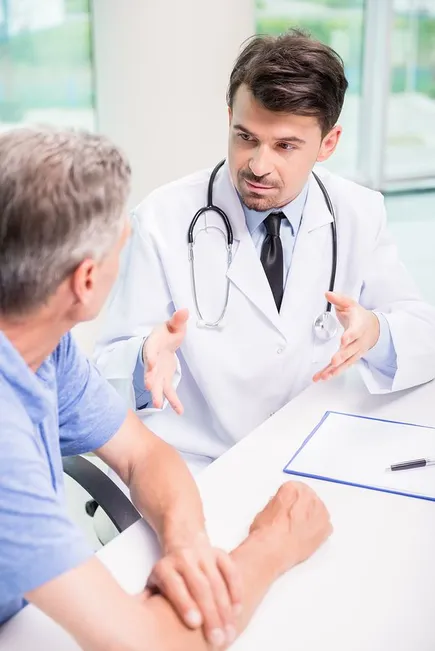 Common Treatment Options of Prostate Cancer In Hollywood, FL
Aside from skin cancer, prostrate cancer is the most common type of cancer that affects men in America. Approximately, 1 in 7 men will be diagnosed with prostate cancer at some point in his lifetime. Prostate cancer occurs when cancer cells develop within the tissue of the prostate, a gland within the male reproductive system.
If you've been diagnosed with prostate cancer, then chances are good that you're researching your options. But it's important that you don't do it alone. Our team of medical experts are here to provide you with the answers, treatment and support you need to treat your prostate cancer effectively.
Once prostate cancer is detected, the first step is to make sure that we know how advanced your cancer is so we can create the proper treatment plan. There are four stages of prostate cancer: stages I, II, III, and IV.
Depending on how advanced your prostate cancer is, here are some of the treatment options that we will consider:
Surgery: If cancer has not spread outside the prostate, then surgery is the standard treatment option. While surgery can have different approaches, the goal is always the same: to remove the prostate gland and neighboring tissue.
Radiation therapy: This treatment uses high-energy particles to kill malignant cells. This is most often used in those with low-grade prostate cancer that hasn't spread, as well as for those whose cancer has spread just outside the gland to surrounding tissue. Radiation therapy may also be recommended if the cancer returns after surgery.
Hormone therapy: This therapy reduces the amount of male hormones that are in the body to prevent hormones from affecting prostate cancer. If surgery or radiation isn't enough to cure prostate cancer, then hormone therapy will often be the next treatment option.
Chemotherapy: Drugs are either given intravenously or orally to treat cancer that has spread outside the prostate gland. Chemotherapy may be recommended if radiation therapy isn't effective; however, chemo isn't standard treatment for prostate cancer.
Cryotherapy: Extreme cold is used to kill prostate cancer cells and is most often used in the early stages. While not the most common treatment option, it can be useful if cancer has come back after radiation therapy.
Vaccine treatment: This vaccine is most often used to treat more advanced stages of prostate cancer that has no longer responded to hormone therapy. While it won't stop the cancer from advancing, it may increase a man's lifespan by a few months.
Bone-directed therapy: Once cancer has spread outside the prostate, the main goal is to stop or slow the spread of cancer. If prostate cancer has spread to the bone this drug therapy may be recommended to prevent bone deterioration.
Learn More About Prostate Cancer Today
If you have questions about treating prostate cancer call Masel Urology Center in Hollywood, FL today at (954) 961-7500 to schedule your consultation.